​With more people
working remotely
than ever before, businesses are faced with a brand new challenge; how do you keep employees invested and accountable if they are not in the office? Luckily there are a few strategies which will let you ensure that remote workers feel involved with the company and satisfied by their jobs, even if they are logging on from home rather than sharing the same space as their colleagues and managers. Here are just a handful of the top tricks to implement to achieve this in your business.
Offer Training & Development to Bolster Career Progression
Employees and companies alike can reap the benefits of schemes designed to endow individuals with new skills that they can put to use in their daily duties. Furthermore, there are
plenty of programs you could try
offering to members of staff at all levels, ranging from team communication training to conflict resolution, leadership, emotional intelligence, and everything in between. By giving employees the option to train and develop fresh abilities, you will be showing them that you not only value them but also want to see them make progress and unleash their true potential as they continue down their chosen career path. Thanks to the explosion in the number of remotely accessible
training schemes
, working from home is no barrier to getting the guidance employees need to succeed. And more skillful employees will be more productive and valuable to the business as a whole, which is obviously good news.
Clarify Goals & Recognize Achievements
Part of the reason that some remote workers can feel disconnected from an organization is that they do not have a specific, concrete goal to work towards, either individually or as a team. This can be exacerbated further in larger groups, where fragmented aims and a lack of clarity can create a snowball effect which may even result in conflict. As such it is necessary to outline specific goals which are being worked towards by all team members, so that everyone has something to aim for and each person understands what is expected of them in this context. Better still, take this a step further and ensure that employees get the recognition they deserve for their achievements in the line of duty. If a deadline is hit and this goes unnoticed, workers will be less bothered about putting in all that effort the next time around, so formally implementing an employee recognition system to make sure that this does not happen in a remote working scenario is sensible.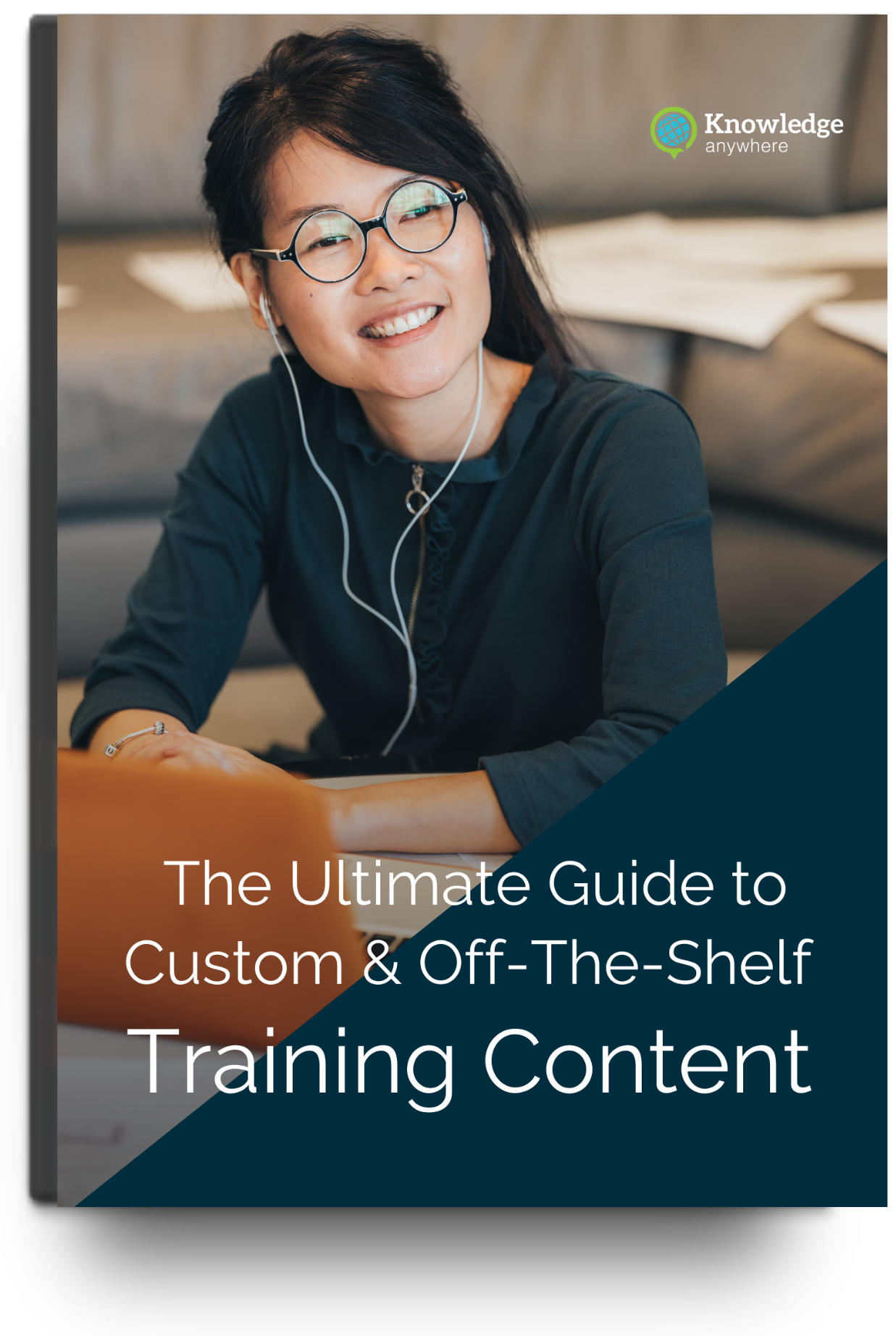 The Ultimate Guide to Custom and Off The Shelf Training Content Want to know more about professionally made online training? This free eBook will help you navigate the waters of custom and off-the-shelf training content. Learn the differences between the two, the pros and cons of professionally made training content, when to create content, where to find content developers, and questions to ask them!
Stay in Contact Individually
Remote working invariably involves a lot of
virtual meetings
, and you might think that just because you see team members in this group conferencing context several times a week or even multiple times a day, this is enough to ensure company-wide engagement. In reality, there are many stresses and strains that come with multi-participant virtual meetings that can leave some attendees feeling unseen and undervalued as a result. It is therefore better to make sure that individual catch-ups are also part of your schedule, so that you can check in to see how each member is doing in an environment where they can get points across without fear of being interrupted. Clearly this will take up more of your time as a result, but the benefits in terms of employee engagement and involvement will be worth it.
Invest in the Best Tools
Employees can feel hamstrung while working remotely if they are forced to communicate and collaborate with colleagues using suboptimal solutions. Whether this means leveraging cloud storage so that teams can simultaneously contribute to projects, share updates and see the latest changes to documents and files, or transitioning away from an email-first approach to communication and harnessing an inter-organizational instant messaging service like Slack as the first port of call for quick chats, having the right tools to hand can be seriously empowering. In short, your efforts to involve employees in the company when they are working remotely should not be pinned on a single approach, but should involve several concurrent strategies to get the best results.
Similar Posts
Learn how you put education at the center of your organization with these great articles and resources.
Sign up to receive industry tips, trends, & insights