There are four basic aspects a potential employee will look for in a company- fare payment, good benefits, a healthy environment, and a good fit for their skills and goals. However, in today's world those four aspects may not retain all employees. According to the Bureau of Labor Statistics, the national unemployment rate has hit a low of 3.8% in May 2018. Because of this, employees feel that they have more flexibility to explore the workforce and leave a job if it is not satisfying their needs and goals.
To avoid high turnover, it is important that any new employee starts off with a strong base of knowledge. This starts with an effective onboarding training program. An effective onboarding training program improves employee engagement encouraging them to stay for the long run. When an employee begins their role with a secure foundation, your company will see improved employee retention rates resulting in less turnover costs and improved productivity.
Before we get started:
First things first, it is necessary for every company to have a training plan that is written down. A company is setting the standards and expectations for the employee during the onboarding process, and it is a major red flag to them if a company does not have an organized, documented training plan ready to go. Be aware that training might have to be tweaked to fit the needs of different roles. One size rarely fits all for onboarding across a company.
These are four aspects make a modern onboarding training program successful.
1. Increase Knowledge Retention by Extending Training
People can not retain all the information they learn in a couple days of intensive training. Spreading the training out over three weeks and adopting micro-learning techniques is the best way to engage new employees and ensure that the expectations of the job are being upheld.
The reason for this is no one can remember the "welcome to the company" training that goes for eight hours straight on the first day. It is not realistic to invest in three weeks of 100% training plan before the employee is up to speed. An effective training program should be moderated with a cadence of things to do for the first two or three weeks.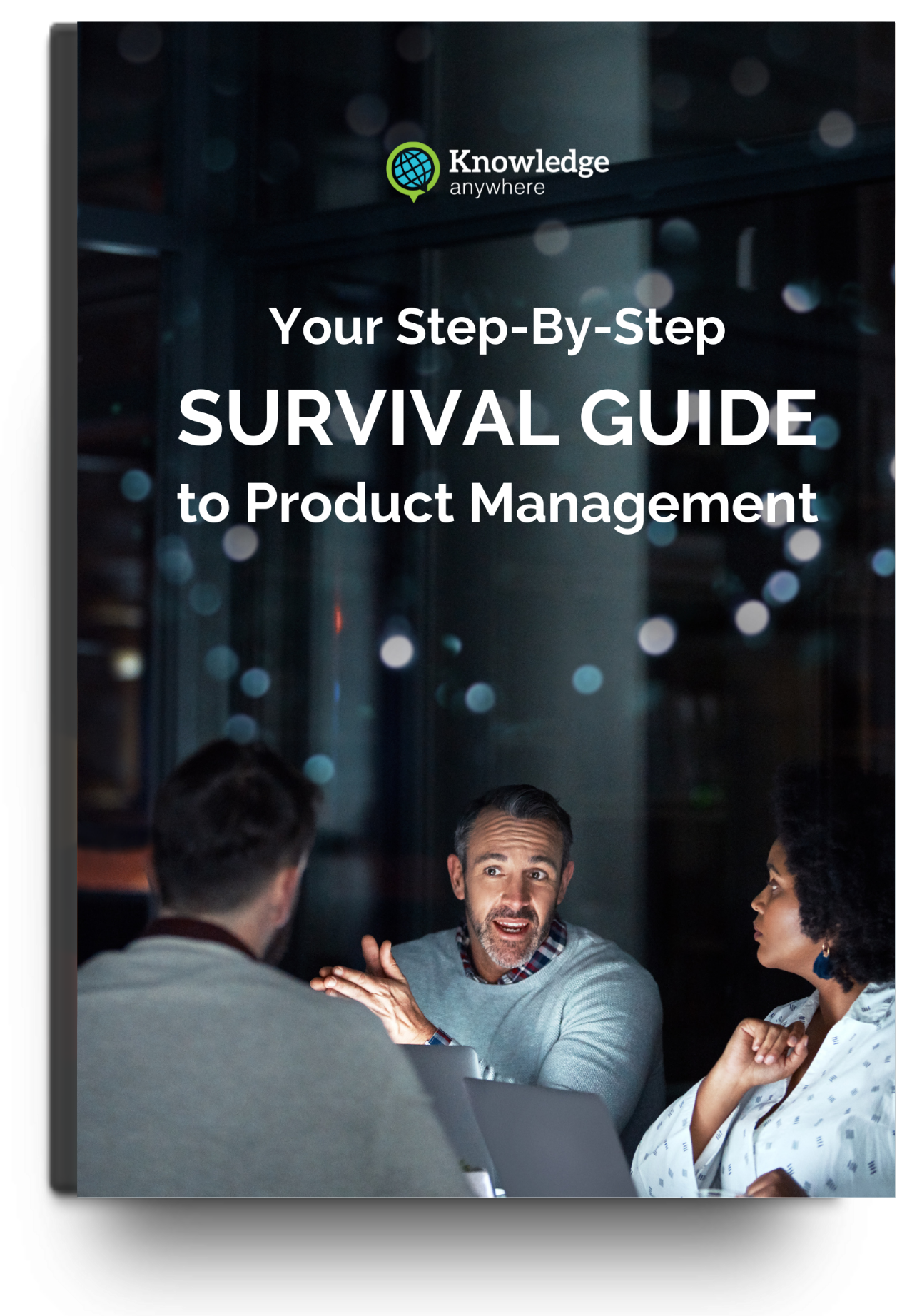 Your Survival Guide to Product Management Training Need training for product managers? This step-by-step survival guide will delve into the stages of product management, the skills you need to train for, how to personalize the process to your organization, and tips for how to make training great.
2. Modern Delivery and Methods
As technology advances in our daily life and in the business world, employees have expectations that they will be trained with modern methods through modern delivery. Businesses that train using outdated classroom sessions can be a major warning sign for new employees. Onboarding should include methods such as online learning, videos, podcasts, and webinars. With shortening attention spans, it is a good idea to try to implement micro-learning, where learning is shortened as much as possible and split into several modules.
In addition to modern methods, modern delivery is just as important. eLearning platforms have made drastic changes in the last twenty years, and if a company is not utilizing the tool, it is an indication that the organization is not keeping up with the times. eLearning platforms, such as an Learning Management System (LMS) creates the ability to easily customize learning plans for employees and keep track of what they have learned and how well they know it. It upgrades an onboarding program to be more organized, efficient, and effective.
This being said, a majority of people find a blended approach as a rich way to learn. A mixture of deliveries and methods of training such as video based, hands on, and in person collaboration, encourages an effective training program for a variety of modern learning styles.
3. Basics Up Front
The immediate questions a new employee will want answered are Who their manager is? Who their teammates are? How will they get paid? What are the values of the organization? How will their performance be measured? In order to satisfy these questions, a company's training program must include the basics up front. These type of questions should be answered in the first hours of the first day because they are what the new employee wants to know right away. Even though the other aspects of training are important, these basic questions should take precedent due to the fact that they are the vital questions the new employee wants answered immediately.
4. Ongoing Resources
When a person joins a new organization, they are inundated with new information. No one can remember everything that is covered in the first week, or even the first month when they start their new job. In order to solve this problem, there needs to be ongoing, available resources in order to allow employees to revisit trainings when they have forgotten a concept or process.
Some resources to make available to new and established employees could include webinars, ongoing elearning, and opportunities to sit in on cross functional training. The onboarding training program should also include daily or weekly check ins for the new employees to make sure everything is going well and to give them the opportunity to ask any questions that have come up during the training process.
Nothing is worse than having an employee get off to the wrong start by not understanding something or interpreting how things work incorrectly and then leave. It is difficult and expensive to recruit a new employee, so a company should not want an employee to leave due to an unsuccessful onboarding training plan.
An effective and ongoing onboarding training program gives substantial value to your employees and company. A modern onboarding training plan that includes these four aspects can make a new employee more productive while reducing turnover giving your company a competitive edge.
Ready to take the next step in saving money and boosting new hire productivity with a Learning Management System? Learn the steps to training success by downloading our free ebook, How to Implement an Engaging LMS: Plan for LMS Success.
Similar Posts
Learn how you put education at the center of your organization with these great articles and resources.
Sign up to receive industry tips, trends, & insights